Matheus Fernandes
Birthday
November 26, 1991
Age
20
Gender
Male
Hair color
Black
Eye color
Brown
Hometown
Atlanta, Georgia
The Glee Project
Season
One
Place
8th
Eliminated
July 17, 2011 (Pairability)
Matheus Fernandes was a season one contender of The Glee Project, and eliminated in Pairability, the fith episode.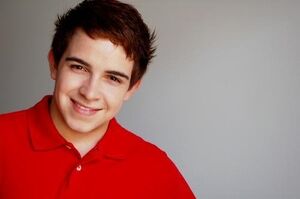 Ad blocker interference detected!
Wikia is a free-to-use site that makes money from advertising. We have a modified experience for viewers using ad blockers

Wikia is not accessible if you've made further modifications. Remove the custom ad blocker rule(s) and the page will load as expected.